A Winning Logistics Strategy: How LynnCo Helped e.l.f. Beauty Tackle Transportation Cost Increases in 6 Months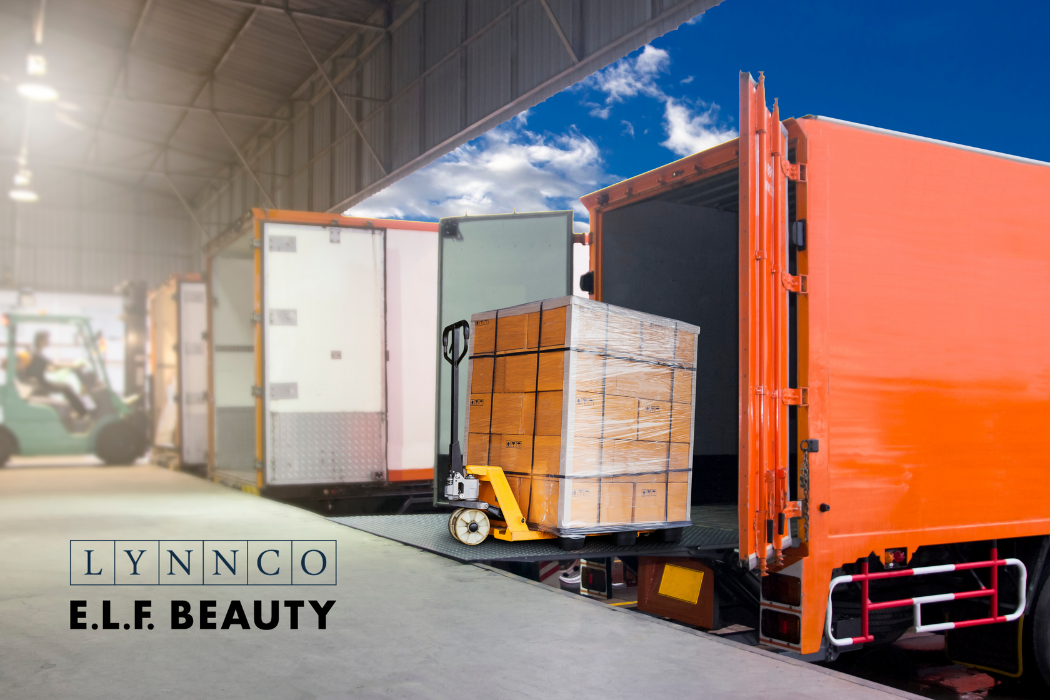 Efficiently managing shipments and reducing costs while ensuring customer satisfaction is no easy feat. But failing to do so can significantly impact a company's success and reputation. In today's dynamic and fast-paced business landscape, optimizing your logistics strategy is crucial to maintain a competitive edge.
This is the struggle of the clean, vegan, cruelty-free, and fair trade certified beauty company, e.l.f. Beauty, faced prior to partnering with LynnCo Managed Transportation. In this case story, we explore how LynnCo helped e.l.f. Beauty revamp their logistics strategy and mitigate cost increases in a remarkably short span of six months.
Identifying Key Logistics Strategy Challenges
At the time, e.l.f. Beauty did not have its own transportation department. The supply chain team was looking for a strategic partner to help manage and optimize less-than-truckload and truckload freight shipping. The team's primary concerns included:
Generating cost savings over the incumbent
Negotiating lane rates effectively
Finding an attentive and transparently managed transportation partner
Identifying opportunities to improve service to customers
As a midsize company that was expanding, e.l.f. needed a managed transportation partner to help negotiate lane rates above all else. This partner would uncover creative solutions to optimize their supply chain and logistics processes with the utmost transparency and support. What they needed was a nimble and scrappy team of dedicated transportation managers.
With a vision to streamline operations and enhance cost-efficiency, e.l.f. Beauty sought the expertise of LynnCo to develop and implement a comprehensive logistics strategy. Here's what we did.
LynnCo's Managed Transportation Solution
During the initial stages of the partnership, LynnCo's Managed Transportation team assessed and vetted necessary volumes and lanes to negotiate bids, achieving better rates. Since joining the e.l.f. supply chain team, LynnCo has helped e.l.f. bid large programs for shipments hauling unwieldy end caps and display units for retail stores across the country.
Through in-depth market analyses for both truckload and LTL, LynnCo has helped e.l.f. better plan for their annual budgets. And, as always, transparency was at the forefront of these analyses. With a detailed explanation of which lanes e.l.f. was a winner on and which lanes they would lose on, LynnCo's transportation managers prioritized honest communication down to the transaction and lane level. These custom and timely analyses played a crucial role in enabling e.l.f. to mitigate cost increases year over year with an exceptional logistics strategy.
"I was looking at what was going to be material cost increases, year over year," said Robert Sobol, AVP, Supply Chain, e.l.f. Beauty as he discussed the hardships the e.l.f. supply chain team faced before partnering with LynnCo. "In our first year with LynnCo, we were able to instead hold costs flat to just slightly down year over year, which is terrific."
Additionally, LynnCo's transportation managers dove into where e.l.f. was having problems at certain customer distribution centers. For example, if a carrier fell down, LynnCo's managers were transparent with the e.l.f. team and informed them about what happened. They then immediately worked to rectify the situation, such as replacing the carrier in that lane.
"One thing that sets LynnCo apart is that they are staffed with experienced professionals with many years of operations and supply chain experience," continued Robert. "They bring that expertise to bear in projects and programs that deliver value and meet or exceed expectations. If the analytics produce a result where the 'juice just isn't worth the squeeze,' they're transparent about it and won't try to sell a project where the return just isn't there. With the transparency and trust they've earned with me, LynnCo is far more than a consulting partner; they are a trusted business advisor."
The Results
By addressing key challenges, leveraging data-driven insights derived from in-depth analyses, and implementing process improvements, LynnCo helped e.l.f. Beauty:
Mitigate cost increases, leading to costs being flat to slightly down through the first two quarters
Gain better control of outbound transportation spend
Implement better and more consistent solutions for customers
Increase the number of on-time shipments
➡️ Get your copy of the complete case story and share it with your peers!
Final Thoughts
LynnCo's partnership with e.l.f. is just getting started. Today, LynnCo helps e.l.f. evaluate customer pick-up proposals from retailers by comparing them to expected delivered freight costs, ensuring e.l.f. maintains its expected margins without entering into unfavorable agreements.
What heights will your supply chain reach with LynnCo Managed Transportation? With our team of experts, we can enhance your logistics strategy. Let's chat about all the above—we'd be happy to discuss how we can serve as a seamless extension of your supply chain department.