The Top 5 Barriers to Successful Supply Chain Management in 2023 [+ Solutions]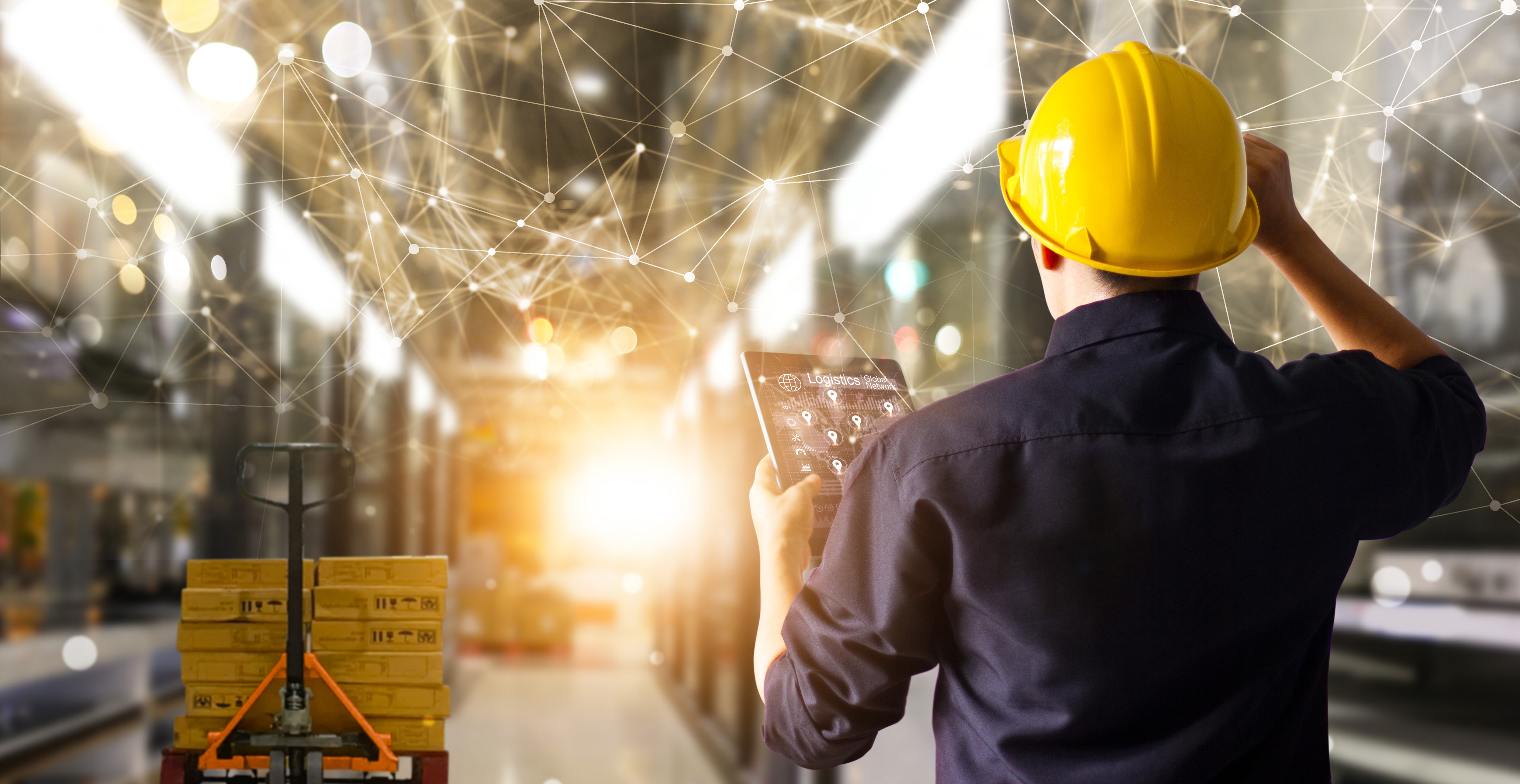 Supply chain management has historically been a complex and challenging undertaking. And not much has changed about that. While strategies, technologies, and logistics solutions have progressed throughout the decades, many organizations still lack the engineering expertise or technical knowledge to propel and optimize their supply chain. Or in some cases, organizations have the knowledge but lack the bandwidth in-house to carry out end-to-end supply chain optimization and management. Does this ring a bell? We thought so.
According to SAP's recent research on the State of U.S. Supply Chains in 2023, it's clear that many supply chain leaders are feeling the pressure to optimize their supply chain to overcome key challenges:
52% report their supply chains need "much improvement" (especially as nearly 60% say they've recently seen a decline in revenue due to supply chain disruptions)

49% expect supply chain problems caused by the pandemic to last throughout 2022

~33% expect these problems to carry over into 2023
In this article, we're sharing the top five barriers we expect organizations to endure in the new year. Plus, we're offering our expert advice on how to overcome these supply chain management tribulations in 2023.
1. Truck Driver Shortages will Continue to Cause Strife
The American Trucking Associations (ATA) reported that the truck driver shortage currently consists of nearly 78,000 drivers. The ATA states, "this is the second highest level on record after 81,258 in 2021." At this rate, the shortage could exceed 160,000 by 2031. And while there is no singular reason for the shortage, the top causes are high work stress, low pay, and time spent away from family.
The problem is, this shortage is causing massive supply chain disruptions and delays. In fact, 44% of supply chain leaders believe the lack of drivers will be one of the top supply chain disruptors of 2023. What's worse is that the growing demand for e-commerce has only exacerbated the effects of driver scarcity.
But don't get too worried. With our 25+ years of supply chain optimization experience, we're more than happy to share our supply chain and logistics management expertise. Here are a few recommended solutions to circumnavigate the driver shortage:
2. The Costs of Transportation will Drop, But Remain Higher Than Pre-Pandemic Levels
If we asked all supply chain leaders what their number one motivation is, we can almost guarantee that 9 out of 10 of them would say lowering costs. That's why the fluctuating costs of transportation has many supply chain leaders in a tizzy.
According to the Cass Freight Index, U.S. freight rates increased 28% year over year. However, in July 2022, rates decreased by 2% month over month. Experts predict this rate is likely to continue to drop in 2023. And when it comes to the cost of diesel, the US Energy Information Administration (EIA) reports that as of November 2022, the cost per gallon is $5.09. Yet, the EIA predicts the cost per gallon will drop to an average of $4.65 in 2023. This is all good news, right?
While transportation costs seem to be on a downward trend, the overall costs are still 80% higher than they were before the pandemic in 2019. In a recent publication, the Wall Street Journal claimed, "the fading transportation costs haven't reached deeply into the economy yet, in part because freight rates in many cases remain above pre-pandemic levels." So what can you do to amplify your supply chain management processes and procedures to lower costs? We suggest:
Hiring a supply chain management consultant to assess your processes, tech stack, and warehouse optimization to lower operational costs and offset the costs of transportation

Getting a True Value Assessment to determine the true cost of using just one carrier or multiple and optimizing your supply chain to make the necessary changes
3. Supply Chain Cybersecurity will Persist as a Growing Concern
The NCC Group reports that cyber attacks on supply chains have recently increased by 51%. And unfortunately, we don't see this phenomenon slowing down. In fact, supply chain attacks were one of the top three types of cyber attacks to increase in the past year. Not only are these attacks impacting an organization's security—threatening to steal proprietary data and customer information—these attacks are also creating logistical issues.
And while it's clear these attacks will be on the rise in 2023, only 32% of supply chain management leaders feel "very confident" in their ability to respond quickly and effectively to a cyber attack. To stay ahead of the game and proactively protect your supply chain, it's best to:
Invest in reliable and secure end-to-end supply chain management technology

Work with a subject matter expert to assess your tech stack and identify points of security vulnerability
4. Consumers will Demand Sustainable Transportation and Supply Chain Solutions
That's right, supply chain management is going green in 2023—it has to. Without sustainable and environmentally friendly transportation solutions, your numbers won't be going green either, they'll be going red. And that's why it's estimated that 77% of organizations will prioritize sustainability in 2023.
The truth is today's consumers are hyperaware of the environmental impact their choices have now more than ever. In fact, 77% of American shoppers are worried about the environmental impact of the products they buy. Plus, 76% claimed they would actually switch from their preferred brand to another if it helped lower carbon emissions.
Adopting sustainable solutions isn't an overnight process, we know. But there are a few things you can implement in 2023 to gradually become more environmentally friendly, such as:
Optimizing your routes to reduce emissions by enabling trucks to drive fewer miles on the road

Creating a multimodal shipping plan for each shipment to optimize truckload capacity

Working with a subject matter expert to optimize your supply chain and identify ways to reduce your CO2 footprint
5. Future-Proofing Supply Chain Management will be Challenging
According to Supply Chain Quarterly, "nearly two-thirds (64%) [of supply chain leaders] say they are moving from a 'just in time' supply chain to a 'just in case; supply chain by increasing the amount of inventory they store." This is a huge mistake. And one you surely don't want to make in the new year.
Adding more inventory is not a solution to future-proof your supply chain.
Instead, it's vital to gain end-to-end visibility over your entire supply chain. By leveraging the right partnerships and technology to gain enhanced visibility, you don't need to carry that extra (costly) 20% of safety stock. Rather, you can optimize your inventory management to:
Understand the amount of inventory you currently have with accuracy

Determine how much inventory you should have to maximize capital

Dictate where you should house your inventory to optimize logistics
Overall, the key to future-proofing your supply chain management in 2023 is to amplify visibility over your supply chain.
Final Thoughts
As we round out 2022, it's a good idea to reflect on this past year to prepare for a better (and more optimal) 2023. What could you have done better? How could your supply chain have run smoother? Are there gaps in your supply chain that can be filled with automation technologies?
With our consultative solutions in place, we can help you optimize your supply chain management to overcome these common barriers to success. Work with a LynnCo subject matter expert to gain the knowledge and expertise necessary to make the most of your company's supply chain, from optimizing inventory and implementing new technology, to network optimization, supply chain management, and more. Contact us to get started.