3 Ways to Modernize Your Supply Chain from End-to-End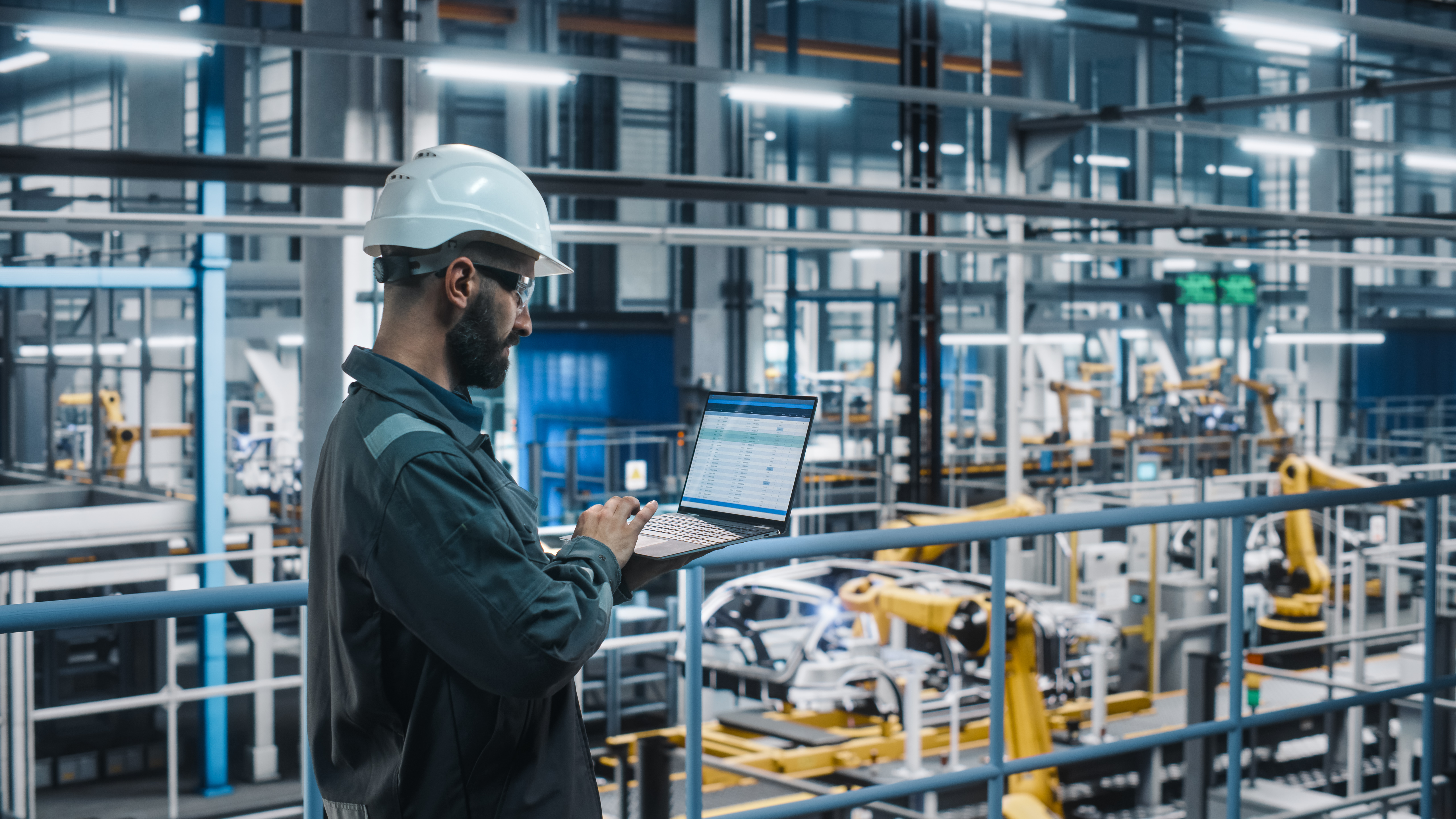 In today's rapidly evolving and troubled economic landscape, supply chains have become more complex than ever before. Supply chain disruptions, inflation, record-high fuel costs, materials shortages, and trucking disruptions are just a few contributing factors increasing the complexity of supply chains across the U.S. And truthfully, traditional supply chain technologies, tactics, and strategies are no longer sufficient. To stay competitive, companies must constantly adapt and modernize their supply chain processes to meet changing customer needs and market demands.
After all, it is 2023—an era where digital transformation is vital to keeping businesses profitable. That means physical spreadsheets used to keep track of supply chain operations and processes should be on display in a museum. To modernize your supply chain is to:
Adopt the right tools and technologies
Develop strategic initiatives that drive your business forward
Future-proof it for years to come
In this blog, we will explore three ways to modernize your supply chain from end-to-end, so you can optimize efficiency, reduce costs, and deliver exceptional customer experiences. Whether you're a small business owner or a supply chain manager for a large corporation, these tips will help you stay ahead of the curve and future-proof your operations. So, let's dive in!
1. Implement a Robust Supply Chain Technology Platform
Surprisingly, only 21% of supply chain leaders believe they have good visibility over their supply chain from end-to-end. And with little visibility comes little control over logistics. Businesses with poor supply chain visibility also often have the inability to access and vet all available carriers. This isolates businesses to more than 90% of the available capacity and freight around the globe. Modern supply chains need the right tools to keep up with today's consumer demands and logistics infrastructure.
Technology is a critical enabler of supply chain modernization. A robust supply chain technology platform goes well beyond just providing a Transportation Management System. A modern platform provides end-to-end visibility, automates processes, and provides data-driven insights. All of which can help optimize operations, reduce costs, and improve customer satisfaction.
Some of the key features to look for in a supply chain technology platform include:
Real-time tracking
Predictive analytics
Integration capabilities
With real-time tracking, you can monitor your inventory and shipments in, well, real time! Plus, you can be alerted automatically to any issues or delays. Predictive analytics can help you anticipate demand and optimize your inventory levels, while integration capabilities can help you connect with your suppliers and customers seamlessly.
➡️ Discover better data and make better decisions with LynnCo's supply chain technology platform, SuiteEdge®, which provides over 20 critical technology components in one easy-to-use SaaS portal.
2. Leverage Partnerships with 3PLs and Supply Chain Experts to Modernize Your Supply Chain
Third-party logistics providers (3PLs), supply chain consultants, and managed transportation providers can provide a range of services to help modernize your supply chain, from warehousing and transportation to inventory management and fulfillment. Working with a supply chain partner can help you scale your operations, reduce costs, and improve customer service.
Some of the benefits of partnering with a supply chain expert include:
Access to specialized expertise and technology on demand
The ability to streamline processes and optimize logistics networks
Increased flexibility and agility
To modernize your supply chain, you must first examine all aspects of your supply chain. A strategic partner can help you with this assessment and work with you to develop a solution that is comprehensive, dynamic, and tailored to your needs.
Overall, partnering with the right expert can provide you with the necessary resources to enhance your supply chain and achieve sustainable growth. We've proven it across dozens of industries and hundreds of companies—LynnCo delivers supply chain value creation through:
Reliable capacity solutions
Expert supply chain consulting
Managed transportation from end-to-end
Unheard of levels of service, consistently
➡️ Discover an end-to-end supply chain engine that unlocks growth with LynnCo.
3. Kickstart ESG Initiatives
ESG (Environmental, Social, and Governance) is a framework used by companies to measure and report on their sustainability and ethical practices. According to McKinsey, over 90% of S&P 500 companies publish ESG reports. It's becoming increasingly important to prioritize sustainability throughout the supply chain. This is vital not only to meet regulatory requirements but also to appeal to consumers who are increasingly concerned about the impact of their purchases on the environment.
It's true—today's customers demand supply chain sustainability. In fact, 77% of American shoppers are concerned about how the products they purchase impact the environment. And 76% of consumers state they would rather switch preferred brands if it helped lower carbon emissions.
Addressing ESG issues is a critical component of modernizing your supply chain. In recent years, 29% of businesses incorporated ESG metrics in their incentive plans. Today, organizations continue to improve their supply chain sustainability to strengthen their resilience and mitigate the risk of disruption by:
There are several ways to kickstart ESG initiatives to modernize your supply chain. Firstly, you can set clear sustainability goals and communicate them to your suppliers, customers, and employees. You can also invest in sustainable technologies such as electric vehicles or renewable energy sources, and work with suppliers who prioritize sustainability in their own operations.
➡️ For more insights on building a sustainable supply chain, check out our blog: Supply Chain Sustainability: How Does Your Carbon Footprint Stack Up?
Final Thoughts
Modernizing your supply chain is critical to staying competitive in your industry and meeting the evolving needs of today's consumers. It's time to prioritize ESG initiatives, implement a robust supply chain technology platform, and leverage partnerships with supply chain experts. In turn, you'll create a more efficient, sustainable, and customer-centric supply chain that is ready for the challenges of the future.
LynnCo can help engineer and optimize every facet of your supply chain. Get in touch with our team of experts to learn more.