Cutting Costs & Driving Growth: How Strategic Parcel Shipping Can Benefit Midsize Companies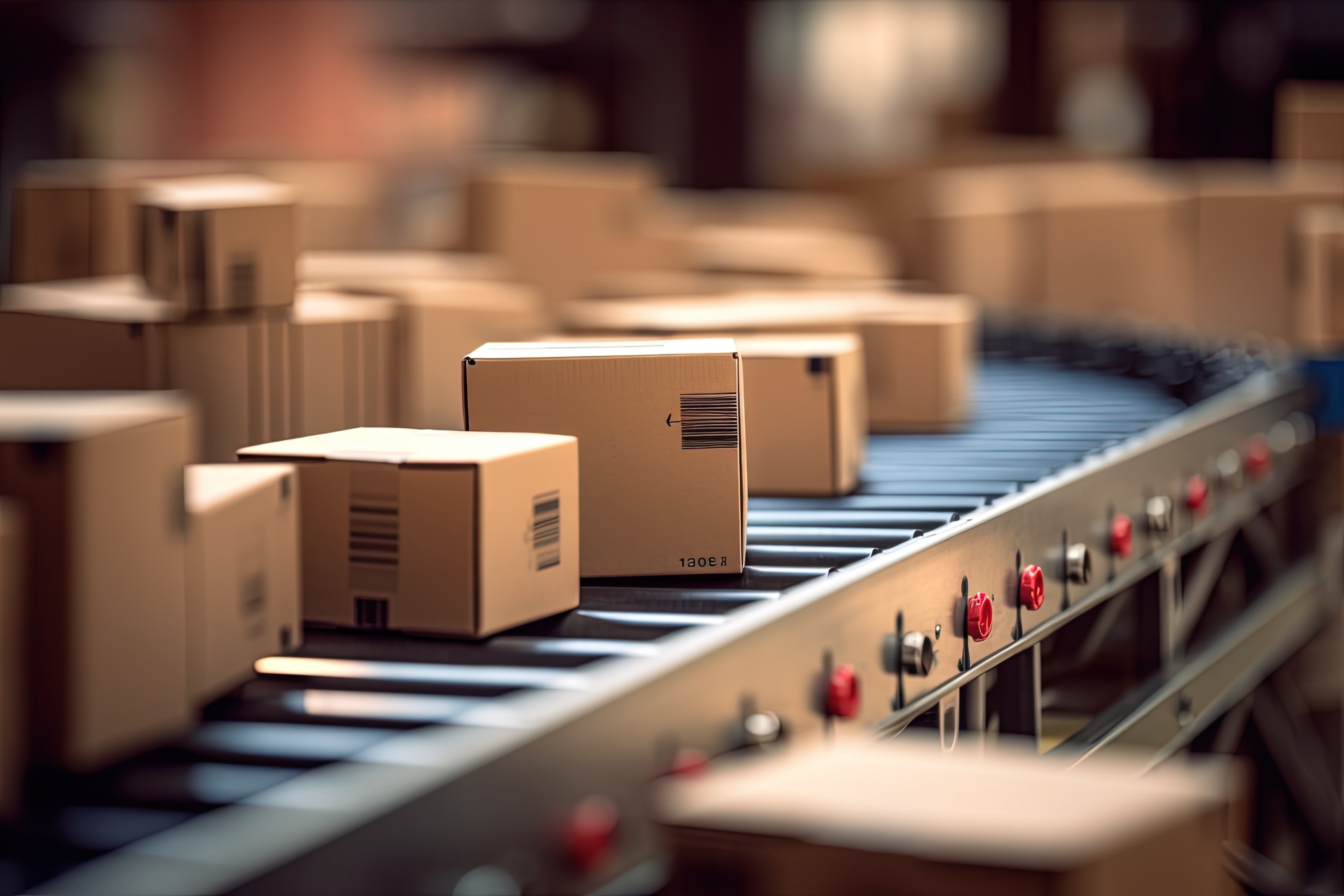 Parcel shipping is complex and often a ruthless business if you don't have the right strategies and tools in place. From duopolies (we're looking at you, UPS and FedEx) to damaged shipments, and subpar pricing agreements, shipping parcels can be costly. Not to mention headache-inducing. Midsize companies aren't strangers to these issues, as they often face unique challenges like inefficient accounting processes when it comes to optimizing their logistics operations.
U.S. parcel volume is expected to hit 28 billion by 2028. As e-commerce continues to grow at an exponential rate, we expect the demand and cost of parcel shipping to increase. Add into the mix the fact that UPS has averted a strike, so FedEx and UPS will likely continue to bid aggressively to fill capacity in a down market. So, what's a midsize shipping company to do?
Luckily, we know a thing or two (or dozens) about how to ensure your parcel shipping processes are cost-effective, scalable, and flexible. Let's dive in.
Key Parcel Shipping Challenges Faced by Midsize Organizations
Let's explore parcel shipping challenges faced by midsize organizations and later in this blog, we'll delve into potential solutions to overcome these hurdles.
1. Increasing Costs of Shipping Impact the Bottom Line
No one likes to hear the words "increasing costs," especially when these rising costs negatively impact revenue and business growth. Carrier rate increases, and lockstep rate increases often result in higher net costs for sending any shipment through carrier networks. These higher costs typically lead to an increase in shopping cart abandonment. And let's not forget those pesky accessorials (fees that are charged for additional services outside the standard transportation costs) tacked on after a shipment. These always add expenses and often unforeseen costs to invoices.
2. Manual Workloads Result in Human Error
It's inevitable. Humans are… only human, after all. But manual methods of tracking and managing parcel shipments can lead to lofty (and costly) mistakes. For instance, improper tendering of shipments leads to avoidable overspending. Additionally, manually visualizing dimensional weight and estimating how it will affect shipment costs is tedious and riddled with errors. Without the right technology, midsize companies often find themselves managing parcel shipping manually, resulting in a lack of visibility throughout the entire shipment process—from packaging to final delivery.
3. The UPS and FedEx Duopoly have Ultimate Control
Today, there is a high barrier to entry into the small parcel shipping market, allowing UPS and FedEx to have complete control. This creates a duopoly siloing UPS and FedEx shippers into only knowing their own pricing. Thus, these shippers are unaware a better deal exists or how to get it. The lack of visibility into both carriers' market data leaves midsize organizations struggling to get a handle on cost control and the quality of their carriers' service. And let's be real—UPS and FedEx don't tell you when you're due a refund. Without the proper logistics tools, your potential recoveries will go unrefunded.
Strategies to Augment Parcel Shipping
Midsize companies can leverage various parcel shipping strategies and tools to streamline their operations and lower shipping costs. Let's take a look at a few.
1. Negotiate or Renegotiate Your Agreement with Your Carrier
We know that haggling with a big carrier like UPS or FedEx is no easy feat. However, there are experts in the industry *cough* LynnCo *cough* that can coach and consult you to negotiate a new, more competitive shipping agreement with any carrier.
It's best to work with parcel shipping experts that have in-depth knowledge of shipping best practices and carrier contracts, as they can help you:
Identify cost-saving opportunities
Optimize shipping routes and ensure fair pricing
Navigate the complexities of carrier negotiations
Secure favorable terms that ultimately lead to enhanced efficiency and reduced shipping costs
Instead of struggling with negotiations alone, partnering with industry experts can empower midsize companies to level the playing field and achieve greater success in their parcel shipping endeavors.
➡️ With LynnCo's Parcel Procurement, our customers save on average 17% on annual parcel shipping costs. Learn more.
2. Undergo Continuous and Automated Parcel Audits
Manually searching for errors on invoices is time-consuming and places a burden on supply chain staff. But let's face it, on just about every parcel shipping invoice, errors exist. And as we discussed above, the likelihood of FedEx and UPS informing you of when you're due a refund is slim to none. Having the right technology in place allows you to avoid these errors from occurring at all.
We recommend implementing supply chain technology, like SuiteEdge®, to perform a comprehensive weekly audit on each invoice. This continual and automated process will help you identify errors and address them before these mistakes lead to added costs and headaches.
➡️ Learn more about SuiteEdge®, LynnCo's proprietary technology that automatically downloads and performs weekly audits on your invoices, ensuring you're not being overcharged or missing out on a refund.
3. Leverage Powerful Data Insights to Make Strategic Decisions
With little to no visibility into parcel data from UPS or FedEx, midsize companies are left in the dust when it comes to understanding the true costs of their shipments. Yet even with the data parcel shippers do have access to, they have no way of manipulating the data into something consumable, let alone meaningful. Today, you don't just need comprehensive data. You need data scientists to make sense of it all.
With a tool that provides transparent and real-time visibility into the transportation process, you can track shipments, monitor performance metrics, and access detailed analytics. If you'd like to take it one step further, we recommend working with an experienced 3PL to help you uncover the story your data is trying to tell to unlock your success even through market turmoil and uncertainty.
➡️ Ready to uncover cost reduction opportunities? Check out LynnCo Parcel Analytics.
Final Thoughts
In today's disruptive supply chain environment, optimizing your parcel shipping procedures and strategies is key to outperforming your competition. If you're looking to reduce costs, gain a competitive advantage, and thrive despite a tumultuous market climate, consider working with an outsourced parcel shipping 3PL.
With LynnCo Parcel Services, our audit customers typically save 1-3% of total annual parcel spend, and negotiation customers save on average 17% of total annual spend. The best part? We only charge a portion of the savings we're able to secure. Everyone wins. Get started saving today.