The Countdown to the Rate Hike: Early Preparations and Predictions for the 2024 General Rate Increase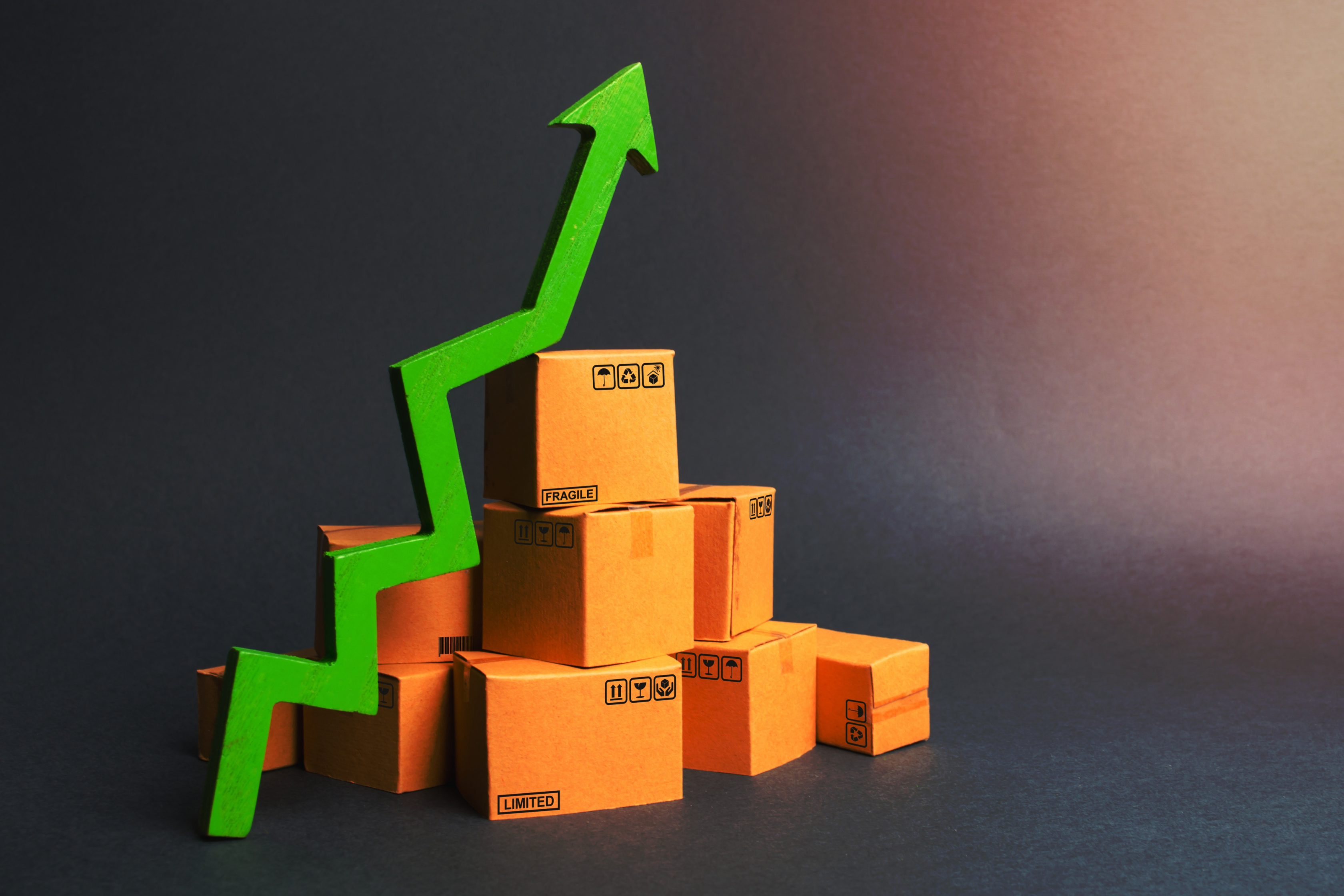 First comes Q4, then comes the holiday season, and then… the general rate increase? Great. With the drastic inflation the U.S. economy has experienced over the past year, we can only expect the general rate increase (GRI) within the supply chain to jump up drastically in 2024. But what will this mean for shippers across the nation?
Don't stress. We know how to navigate the impending shift in costs and we're detailing just that in this blog. But first, let's dive into what you can expect to experience as a result of the 2024 GRI.
The 2024 General Rate Increase Forecast
According to Yahoo Finance, the "2023 parcel-delivery season will give way to 6%-10% increases in base rates and accessorial charges in 2024." Additionally, shippers preparing their budgets for 2024 "should expect another inflation-driven increase in tariff rates of about 5.9%-6.9%."
We're already seeing the GRI come to fruition as FedEx's current GRI is 6.9%, but with surcharges, the rate increase feels well over 10%. And recently, FedEx announced that on January 1, 2024, it will implement a 5.9% average GRI for its Express and Ground shipping services.
And they're not the only ones. Even FreightWaves reported that UPS is likely to implement double-digit GRIs in 2024, around 11% - 12%. Meanwhile, we're still waiting for USPS to announce its general rate increase plan for 2024. However, with USPS' approved spending plan for FY 2024 at 28.2% higher than the estimated spending in FY2023 and 47.4% higher than spending in FY2022, we can only predict its GRI will also be significant in the new year.
The Impact of the 2024 GRI on Parcel Shippers
So what will the general rate increase of 2024 mean for parcel shippers? How will this impact shippers and shoppers across the country? Let's do some simple calculations.
Significant GRI = Additional shipping expenses for shipping companies ⤵️
Additional shipping costs for shippers = A drastic rise in the cost of goods and shipping for shoppers ⤵️
Extra costs for shoppers = A decrease in demand for goods ⤵️
A decrease in demand = A decrease in revenue for shippers 😕
It's a vicious cycle, we know. In response to the general rate increase, shippers may need to reassess their pricing structure to stay competitive. Depending on the market landscape and customer expectations, shippers should consider:
Absorbing some or all of the increased shipping costs

Negotiating with carriers

to secure more favorable rates
Exploring alternative carrier options to find cost-effective shipping solutions
Investing in the improvement of their operational efficiency to minimize shipping costs (e.g. optimize packaging and/or reduce package sizes)
How to Prepare for the GRI
The GRI is a regular occurrence in the shipping industry, making it advisable for parcel shippers to proactively include potential rate increases in their long-term business planning to prepare for each year's general rate hike. This could involve diversifying shipping options, exploring partnerships, or investing in technology to manage shipping costs more efficiently.
We recommend two primary actions:
Work with a 3PL (third-party logistics provider)
Renegotiate your contracts
3PLs often have established relationships and negotiated rates with multiple carriers due to their high shipping volumes. This provides cost savings for shippers, helping to lessen the impact of the GRI. Additionally, 3PLs are specialists in logistics and have substantial knowledge and expertise regarding the shipping industry. They can offer valuable insights and strategies to help shippers:
Optimize their shipping processes and reduce costs
Access a variety of carriers and shipping services
Leverage advanced technology and tools that can enhance supply chain efficiency, track shipments, and provide data analytics to make informed decisions
Negotiate current and new carrier contracts to secure the best-in-the-market pricing
Negotiating parcel contracts can be a challenging task unless you have the appropriate technology and support at your disposal. Collaborating with a 3PL is crucial for simplifying the process of negotiating your carrier contracts and securing the most favorable pricing.
LynnCo Parcel Services has established relationships with carriers, warehouses, and various service providers, which enables our team to adeptly negotiate improved rates and contract terms on your behalf. Outsourcing your supply chain and logistics requirements to a 3PL can lead to cost efficiencies through economies of scale and the optimization of your operations. In fact, our negotiation services have consistently delivered an average cost savings of 17% on total annual expenditures for our valued clients!
➡️ Learn more about LynnCo Parcel Services.
Final Thoughts
General rate increases in parcel shipping can significantly impact shippers, both financially and operationally. Shippers need to adapt their strategies, pricing models, and operational processes to navigate these impending challenges effectively while maintaining competitiveness and customer satisfaction in 2024.
LynnCo Parcel Services can help. Get in touch with us to get started.