Parcel Contract Negotiation: 5 Tips to Negotiate Like a Pro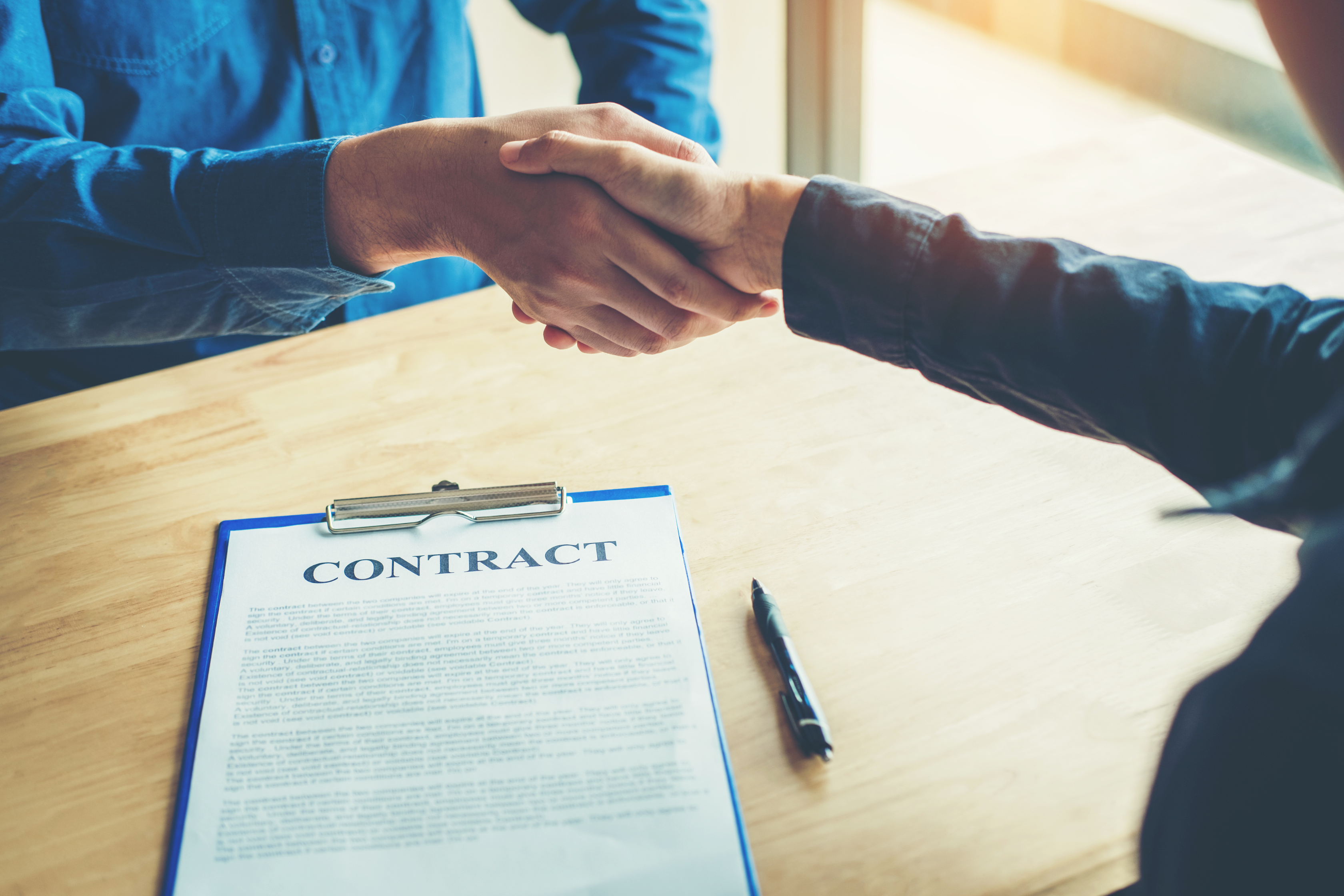 Why is now the best time for parcel contract negotiation? It's right before peak season and in the wake of one of the most tumultuous times in parcel history. From the UPS and Teamsters negotiations to the Yellow Corp. bankruptcy, record inflation and drastic general rate increases, the parcel shipping industry has dealt with many headaches this year. Have you been feeling the pressure? We thought so.
Here's the thing. Effective parcel contract negotiation is critical to positively impact your shipping costs and operational efficiency, especially in times of disruption. That's why in this blog, we're sharing the top 5 tips on how to negotiate a new or renewed carrier contract like a pro. Let's dive in.
1. Understand Your Shipping Needs and Goals
First things first, you must assess your business' unique shipping requirements and goals. What does your current shipping volume look like? What about your forecasted shipping volume? Are there any promotions coming up that you foresee causing a shipping surge? These are the questions you need to ask yourself and your team prior to your parcel contract negotiation. Focusing on your shipping needs will help prepare a solid foundation for your side of the negotiation table.
From here, you need to define your negotiation objectives and goals. What are you looking to gain from this negotiation? What are you willing to and not willing to budge on? It's important to align on these goals with your team to remain steadfast when it comes time to negotiate with carriers. As a general rule of thumb, tailor your contract terms to align with your company's growth strategy.
2. Audit Your Current Contracts
We've all skimmed—or completely ignored—the terms and conditions policies on various sites and device operating systems. So we understand the urge to glaze over the fine print on your parcel contracts. However, this is a huge mistake. Parcel contract negotiations (that lean in your favor) require an in-depth audit of your current contract.
A parcel contract contains vital information, such as the duration of your contract terms, rates, liability, insurance, and termination details. It's important to understand each of these variables to ensure you're getting the best possible deal and protecting your interests as a shipper. Ignoring these details may lead to unexpected costs, service disruptions, or disputes down the line.
By carefully reviewing and comprehending the terms and conditions of your parcel contract, you can proactively:
Identify opportunities for cost savings
Negotiate for favorable terms
Establish a clear roadmap for your shipping needs
3. Conduct a Competitive Analysis
One parcel carrier does not fit all shipping companies. It's critical to take your time and due diligence to vet multiple carriers before deciding which one you want to do business with. This also allows you to be competitive in your parcel contract negotiation.
It's important to uncover competitor pricing and offers with your current contract to discover the best bang for your buck. Carrier rates can vary due to market conditions, fuel costs, or geopolitical factors. Having multiple carrier options provides you with greater leverage in negotiating competitive rates and avoiding overreliance on a single carrier's pricing.
We recommend presenting multiple contract scenarios in your negotiations in an effort to lower costs and achieve more favorable rates.
4. Continuously Review Your Contract and Invoices to Make Sure All Terms are Being Met
On nearly every parcel invoice, errors exist. Let's be honest—UPS and FedEx won't tell you if and when you're due a refund. These additional expenses lead to high shipping costs, which can deter your customers from making a purchase and result in shopping cart abandonment. Not to mention, mistakes on your invoices likely mean that your contract terms are not being fulfilled.
That's why in addition to auditing your invoices weekly, it's equally important to review your parcel contracts on a regular basis. This way, any identified errors can be proactively corrected before they can lead to additional costs and headaches.
A few aspects of your contract to review include:
Your contract's rate structure to confirm that you are receiving the agreed-upon discounts, surcharge waivers, and incentives.
The SLAs specified in your contract to ensure that carriers are meeting their delivery commitments.
The terms and conditions for contract termination to familiarize yourself with any notice periods, fees, or penalties associated with ending the contract.
The contract renewal terms and the process for renegotiating rates and terms when the contract is set to expire.
Your audit rights to review carrier invoices and dispute any billing discrepancies.
The carrier's performance metrics outlined in the contract, such as on-time delivery rates.
5. Work with an Expert 3PL
Parcel contract negotiation is difficult without the right technology and support to assist you through the process. Working with a third-party logistics provider (3PL) is essential to negotiating your carrier contracts with ease—and to get the best costs available.
LynnCo Parcel Services already has relationships with carriers, warehouses, and other service providers, allowing our team to negotiate better rates and terms on your behalf. Outsourcing your supply chain and logistics needs to a 3PL can lead to cost savings through economies of scale and optimized operations. In fact, our negotiation customers save on average 17% of total annual spend!
Final Thoughts
Are you ready to experience drastic cost savings, greater carrier flexibility, and streamlined logistics operations? It's time to enhance your parcel contract negotiation capabilities. Our parcel shipping experts are ready to help you and ensure you're not being overcharged or missing out on a refund.
Get in touch with LynnCo Parcel Services to get started today.