How Can AI Influence Your Parcel Shipping Business?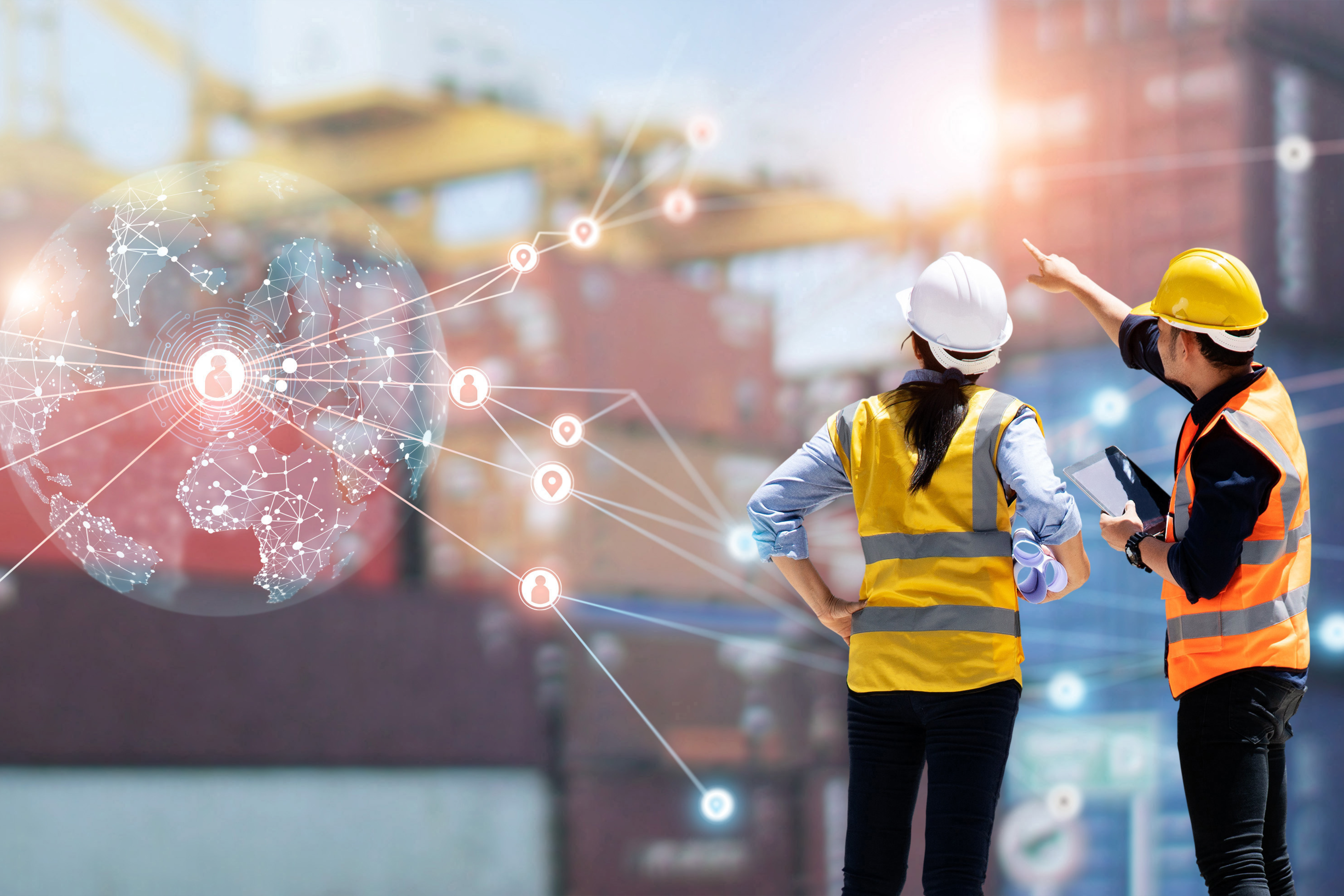 Artificial intelligence (AI) is popping up everywhere. It's being leveraged in cars, in retail stores, online, and even in hospitals! The question is, does AI have a place in parcel shipping too? Yes! The integration of artificial intelligence is reshaping the landscape of parcel businesses in what used to be unimaginable ways.
According to Forbes, artificial intelligence in the transportation and logistics market "is projected to grow at a CAGR of 17.87% from 2017 to 2030" and the market size is expected to grow from USD 1.21 Billion in 2017 to USD 10.30 Billion by 2030." With this rapid growth, the possibilities are endless.
In this article, we unravel the transformative potential of AI-powered solutions in the parcel shipping industry. From optimizing logistics and enhancing customer experiences to deciphering trends and making data-driven decisions, this blog explores the multifaceted impact artificial intelligence can have on your parcel operations. Let's jump in!
4 Ways AI Improves Parcel Shipping Operations & Processes
It's no secret that AI can be used in a multitude of ways. But we've narrowed down our top 4 favorite parcel shipping opportunities AI can augment.
1. Predicting Future Delivery Patterns
AI systems can leverage historical data gathered on delivery routes and traffic patterns to make predictions and adapt routes proactively. By analyzing past performance, AI can identify the best routes for specific times of day or days of the week. This will help ensure the on-time delivery of all parcel shipments.
Plus, AI can take into account specific delivery time windows or constraints when optimizing routes. What this means is that deliveries are more apt to be made within agreed-upon timeframes, meeting customer expectations.
2. Analyzing Real-time Data to Optimize Delivery Routes
AI algorithms can continuously monitor and analyze traffic data from a variety of sources, including but not limited to traffic cameras and GPS insights. This information helps AI systems assess current traffic conditions and identify congested areas or accidents that may affect delivery routes.
AI can incorporate real-time weather data to optimize routes. It can even reroute deliveries to avoid areas affected by adverse weather conditions, such as heavy rain, snow, or storms, which can impact delivery times and safety.
3. Augmenting Inventory Management
AI can help parcel shipping companies determine the optimal inventory levels and storage locations. Machine learning algorithms can factor in variables like demand patterns, lead times, and storage costs to make recommendations for inventory replenishment and allocation. In fact, implementing AI technologies into the supply chain has been proven to "reduce inventory levels by up to 20%."
Additionally, artificial intelligence tools can identify, in real-time, where inventory is as well as its status. RFID and IoT sensors can be used to track parcels and monitor inventory movements, reducing the risk of losses or theft. Better inventory management. Better operations. Better delivery. It's a win, win, win!
4. Lowering Logistics Costs
According to a 2019 McKinsey study, "44% of respondents report cost savings from AI adoption in the business units where it's deployed, with respondents from high performers more than 4 times likelier than others to say AI adoption has decreased business units' costs by at least 10%, on average." Not to mention, "the two functions in which the largest shares of respondents report cost decreases in individual AI use cases are manufacturing and supply-chain management."
Since 2019, artificial intelligence has advanced by leaps and bounds. That said, we expect AI's capability to lower logistics costs for the years to come.
Final Thoughts:
Nearly every industry across the world is riding the artificial intelligence wave. Parcel shipping is not far behind. At LynnCo, we're staying up to date with AI trends and technology to ensure we're servicing our customers with the leading and most cutting-edge technology.
And we're no stranger to the fact that with new technology comes increased opportunity for challenges if not implemented appropriately. But don't worry, helping parcel shippers navigate new technologies to modernize their supply chain and logistics is what we do best. Allow us to help you augment your parcel shipping. Get in touch with us to get started today.